Meet Messiah's Staff Team
Pastor Steve Miller,
Senior Pastor
Pastor Steve is excited to serve God and minister to the people of Messiah Lutheran Church and the surrounding community. He's passionate about following Jesus and helping others find their place in God's greater story. Raised in the Chicago suburbs, Steve is a graduate of Concordia Seminary, St. Louis. He and his wife, Andrea, were married in August of 2012 at Messiah, and he has served churches in Illinois, North Carolina, and Silver Spring, MD. In his spare time, Pastor Steve enjoys cooking, woodworking, and pretending that he is a runner.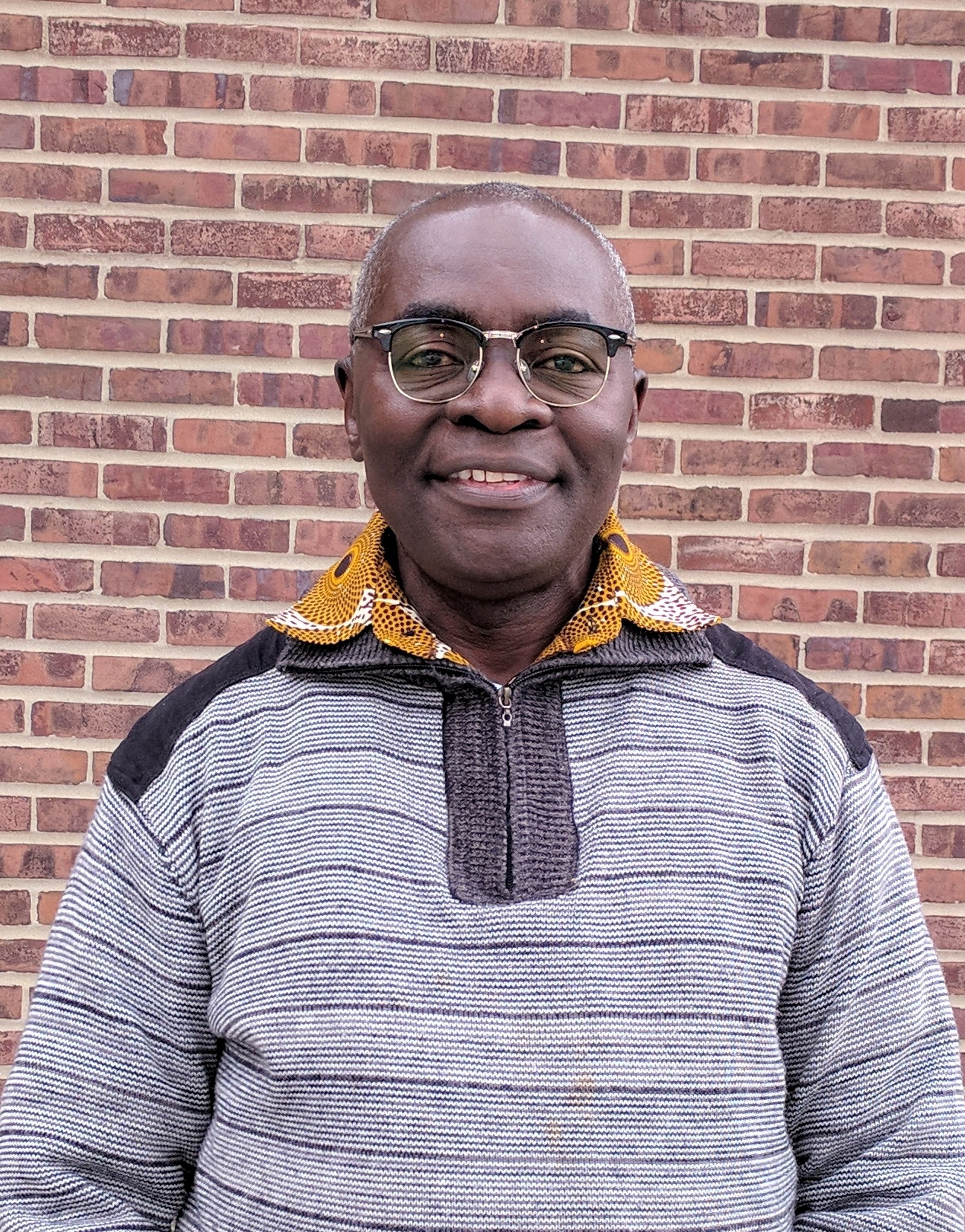 Born and raised in Ghana, Pastor Michael Okine served there at Lutheran Media Ministry. Later he and his family came to Concordia Seminary in St. Louis. After completing his degree in communication in Houston, Pastor Okine was called to Messiah in 2006. In response to the question: "What's the most important thing to know?" Pastor Mike says, "Jesus loves you! And don't you ever forget that!"
Becky Gill, Church Operations Manager
Although originally from Chicagoland, Becky is thrilled to have adopted St Louis as her home. She lives in Tower Grove East with her husband, three kids, cat, dog and guinea pig. When she's not trying to solve church problems, she enjoys running, gardening, fires in the fireplace and skating with the kids.
Carlea Halverson, Music Director
Carlea always knew God and music would be a part of her life - and is so blessed that she can combine those two passions in her role at Messiah. She and her husband CJ grew up near Chicago but have called St. Louis "home" since 2015. She plays the clarinet, ukulele, guitar, and dabbles in piano but her love of music first came through singing. While she sings with the St. Louis Symphony Chorus, she especially loves singing to her son, James. Her hope for Messiah is that we continue to use music to point people to Jesus and to grow closer together as the Body of Christ.